music
ALT-J

A foursome of ex-Leeds University students with a peaceful electronic sound. Crossing between Mumford and Sons and the xx, their sound is rich and quirky. 
ANNA CALVI

Nominated for the BBC Sound of 2011 poll, Mercury Music Prize 2011 and a BRIT Award 2012. 
London born, she srarted guitar at the age of 8 with her guitar heroes stated as Jimi Henrix, Jimmy White and Django Reinhardt, where her vocals are linked to Maria Callas and Edith Piaff. 
GABRIEL BRUCE
Touring with Spector in 2012, this is a well experience 22 year old. 
A low, soulful and worldly voice, combined with the eeriness of organs, guitars and emotive vocals forms his individual sound. Is he our generations answer to Leonard Cohen?
JESSIE WARE

After spending years writing for anyone but herself, and backing vocals for SBTRKT, Jessie Ware is eventually dominating her very own stage.

Interview, see: http://justanothermagazine.wordpress.com/2012/03/30/interview-jessie-ware/
THE NEIGHBOURHOOD

Three-piece Oklahoma rock band, dominating the music scene of the city they inhabit with a moody acoustic indie hum. But with an album expected in August 2007, are we still waiting for it across the pond? Listen on myspace. 
SPECTOR
Recent success for the East London five piece has secured them in taking over the indie-guitar music genre, and these boys are serious music makers. Nominated for the BBC sound of 2012 poll, featuring on Later… With Jools Holland, touring with Florence and The Machine, playing Coachella and continuing on their own UK tour, it has been a busy 6 months for the band. They've come afar since playing the BBC Introducing Stage at Reading and Leeds last year, and now all we await is their debut album.
STEEL PULSE

Formed in 1975 the Birmigham roots-reggae Rastafarian collective they have helped shape the urban black youth culture of the 20th century, through lyrics evoking pressures against racism. 
One of the world's most successful roots-reggae groups the band have dominated since the 70s.
Fourty years late, 2012, they are set to release a new album. Wait patiently. 
BEN HOWARD
Devon boy influenced by the sounds of Joni Mitchell and Bob Dylan. 
Idyllic sounds of the west-country?
ASAP ROCKY
With his unorthodox swagger sprouting from the depths of Harlem, the Always Strive and Prosper Crew, fronted by rap sensation Rakim Mayers (aka. ASAP Rocky) took to 2011's hip-hop world by storm.
BBC nominated him for the Sound of 2012 poll (loosing out to Michael Kiwanuka) and his fame remained in his tour with Drake. 
Dubbed to be the new K. West? His mischief is a little stronger. 
"There is a breed of fashion in Harlem: if you're not fly, you're not nobody". Thanks Rocky, look out for 'Last Cab2 Harlem'.
JAKE BUGG
Song writing at 13, BBC introducing stage, Glastonbury at 17- he's a far more worthy 17 year old than the foolish children of One Direction.
Nottingham born Jake is producing a mature set, influenced by times beyond him- Jimi Hendrix, Bob Dylan and The Beatles. 10 years time, pray he lasts beyond the 27-club.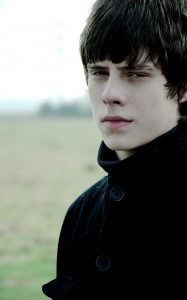 ROSTAM
Bringing back the sounds of Vampire Weekend is Rostam Batmanglij, their multi-talented, multi-instrumentalist member and producer. His more delicate take on Vampire Weekend's melodies incorporate the nostalgia of his Iranian up-bringing and belonging. 
BLOOD ORANGE
Houston born, Essex raised, NYC resident. Devonte Hynes (aka. Blood Orange) has matured from his days burrowed deep in dance-punk movements with Test Icles, and his pop spree writing for the likes of Florence Welch and Solange Knowles and is now standing alone dabbling in R&B with the influence of the '90s sounds. His solo project- Blood Orange with new album Coastal Grooves… well just wait for it. 
Prick your ears, this boy is on a roll.  
Beheaded, or not… - KING CHARLES
Apparently Miss. Winehouse wasn't the only artist of the decade with a knotted behive, this truelly British (it's in the name) gentleman with his folk-pop sounds is set to take 2012 by storm. After touring with Laura Marling and gracing the minor stages at the British Festival scene, the man of many talents (vocals, guitar, drums, rapping etc…) is no doubt deserved his own place in the musical world.
Forget about the - ALPINES
The pair- Catherine Pockson and Bob Matthews- have introduced their own genre to the musical world; 'night pop' through their etheral electro, enchanting vocals and neo-dubstep beats. 
Catherine's piercing vocals from the depths of south London have recieved acaim from all- especially Florence Welch who describes them as 'the XX meets Kate Bush'.
Watch out 2012, they are certainly this years female fronted band and their sounds drag you into a new world- a world of electro soul. 
Let's all praise the Jewish Rebel Army - THE MACCABEES
Brighton boys make a strong comeback with their third album Given to the Wild. The melancholic and echoing sounds of Orlando Weeks' vocals force the tracks into one continous hum, but Child and Ayla do force themselves out as potential success stories for 2012 with influences from Marvin Gaye to Thin Lizzy. 
All praise for Given to the Wild, we can't forget about the beauty of Love You Better and William powers… however lame they may seem now, to the all-grown-up boys whose album cover is even an Andy Goldsworthy speciality. 
Signs of maturity since the gruesome, sloppy days of Toothpaste kisses, yet still living off a wildcard. Third time lucky? 2012 Festivals- yes please, lets not let the olympics take all the summers limelight.
Lets all drown in purple drank - LIL' WAYNE
A Wisconsin tranquiliser - BON IVER
Soulful hum of communism - BUENA VISTA SOCIAL CLUB
Voice of 2k12 - THEODOPHILUS LONDON 
Trinidad born Brooklyn rapper mixes soul-pop/ post-punk/ electro/ conteporary R&B. Once touring with Jack Penate, he's building his own way in the world of hip-hop.