artists
RUSSELL YOUNG

Printscreen artist using a rugged form and bright synthetic colours. Urban street style. A British artist, under the cult influence of Andy Warhol and his rebellious spirit. 
DAN PERJOVSCHI

Romanian visual artist combining graffiti, drawing and cartoonist with the world of contemporary culture and global political and economic crisis. His works are displayed directly on gallery wall space, and is seen in MOA. 
BRIAN DETTMER

Atlanta based artist using books as his canvas. The 'book surgeon'.
YVES KLEIN

'Anthropometries'. Representing the importance of the human body to art, the centre for physical, sensorial and spiritual being. A phenemological presence of the body. 
ANISH KAPOOR
PETE DOHERTY
'On Blood provides the opportunity to cast new light on a man whose decision to live outside the status quo has led him to be both admired and exhibited. The result is a portrait of an artist delivered in the most vital and personal of human assets, his blood', comments Anish Birk upon Doherty's 2012 exhibition at the Cob Galleries, Cameden.
lets reintroduce the readymade - LINDER STERLING 
Lets not get confused - BANKSY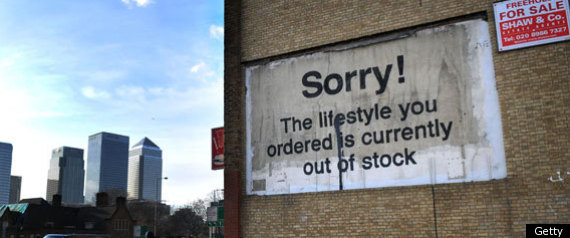 JEAN-MICHEL BASQUIAT
American graffitiest under the pseudonym, SAMO, turned Neo-Expressionist. He was strong in autobiographically representing his Haitian and Puerto-Rican heritage and roots through his art, acting as a cultural and social critique, where many of his works represent the powerful and ambiguous scrutiny of black sports stars and jazz musicians- 1980s heroes.
He successfully used racial dialectic as a palimpsest of post modernity, combining his family heritage with his familiar, stereotypical Brooklyn culture. 
22nd December 1960- 12th August 1988. Another powerful member of the 27-club. 
SHEPHERD FAIREY
The brains behind the 2010s iconic motif, 'OBEY', which began as a sticker campaign. Focusing on the ideas of the wrestler Andre The Giant, his campaign began as 'Andre The Giant Has A Posse'. His work is mainly stencilling, stemming from his graphic design experience, and is represented in Obama's 2008 'Hope' campaign piece. 
His works have been seen in MOMA NY, Victoria and Albert Museum London, and the Institute of Contemporary Arts, Boston. 
Look carefully hyperrealist - CHUCK CLOSE
Playing with sh*t - CHRIS OFILI
"There is a huge variety and range in Offili's art: by turns jokey and touching, difficult and sexy. His drawings are wonderfully erotic, lively and funny", Adrian Searle, 'Offili Heads into the Shadows', Guardian, 25th January 2010
King of the YBAs- DAMIEN HIRST